Trusted Roof Replacement Company In Fishers
When it comes to roof replacement in Fishers, Capital Pro Roofing stands out as the trusted choice for homeowners and businesses alike. With our unwavering commitment to excellence, exceptional craftsmanship, and unparalleled customer service, we have earned a reputation as the go-to roof replacement company in the area. Our team of skilled professionals brings years of experience to every project, ensuring precision, efficiency, and superior results. We understand the importance of a reliable and aesthetically pleasing roof, which is why we offer a wide range of roofing materials and styles to suit your needs and preferences.
At Capital Pro Roofing, we prioritize transparency, communication, and customer satisfaction. From the initial consultation to the final installation, we work closely with you, providing personalized solutions tailored to your specific requirements and budget. Whether you need a residential roof replacement or a commercial roof replacement, you can trust us to deliver exceptional quality, durability, and value. Experience the difference of working with a trusted roof replacement company in Fishers - contact Capital Pro Roofing today and let us protect your property with our expertise and unrivaled service.
Learn More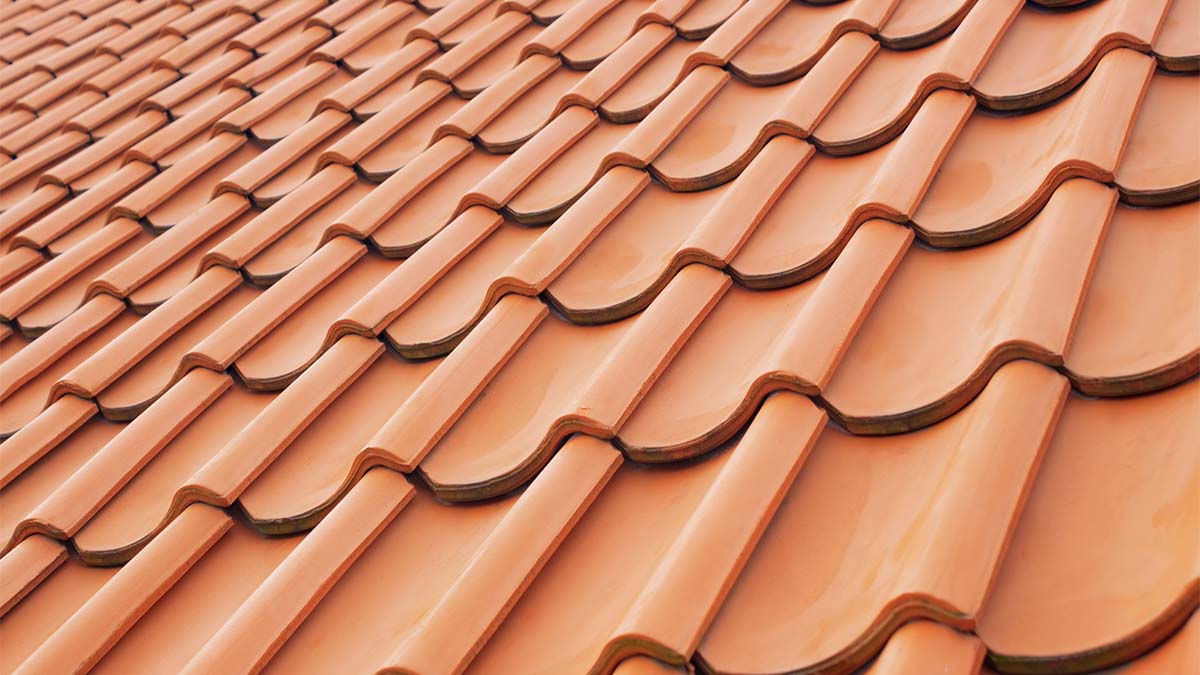 Our Process
At Capital Pro Roofing, we follow a thorough and efficient roof replacement process to ensure the highest quality results for our clients.
Inspection and Assessment: Our team begins with a detailed inspection of your existing roof, identifying any issues, damage, or underlying problems that need to be addressed. We assess the condition of the roof to determine if a replacement is necessary.
Material Selection: We work closely with you to select the most suitable roofing materials based on your preferences, budget, and the specific requirements of your property. We offer a wide range of options and provide expert guidance to help you make an informed decision.
Preparation: Before the roof replacement begins, we prepare the site by removing the old roofing materials, ensuring proper ventilation, and making necessary repairs to the underlying structure if required.
Installation: Our experienced roofing professionals meticulously install the new roofing materials, following industry best practices and manufacturer guidelines. We pay attention to every detail, ensuring a precise and secure installation.
Clean-Up and Inspection: Once the installation is complete, our team conducts a thorough clean-up, removing debris and ensuring the work area is left tidy. We then perform a final inspection to ensure the new roof meets our stringent quality standards.
Throughout the entire roof replacement process, we prioritize open communication, transparency, and professionalism. Our goal is to deliver a seamless experience and a durable, beautiful roof that exceeds your expectations and protects your property for years to come.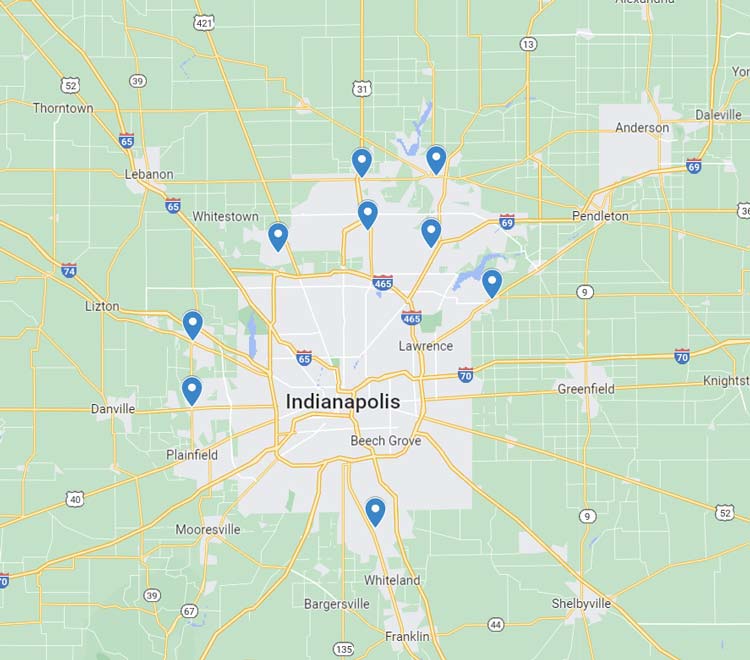 Areas We Service
Capital Pro Roofing proudly serves the greater Fishers area with our exceptional roofing services. Our dedicated team is committed to providing reliable and top-quality roofing solutions to homeowners and businesses throughout the region. Whether you're in Fishers or the surrounding communities, you can trust us to deliver excellent craftsmanship, professionalism, and unparalleled customer service.
View Area
What Kind Of Roof Are You Looking For In Fishers?
At Capital Pro Roofing, we have extensive experience working with a wide variety of roofing types in Fishers. Our skilled team is well-versed in the installation and replacement of different roofing materials, ensuring that we can cater to the unique needs of each client.
We specialize in asphalt shingle roofs, which are a popular and cost-effective option for residential properties. Asphalt shingles offer durability, versatility, and a wide range of design choices to suit any architectural style. In addition to asphalt shingles, we work with other roofing materials such as metal roofs, which provide exceptional longevity and energy efficiency. Metal roofing is known for its durability, fire resistance, and low maintenance requirements.
We also handle flat roofing systems commonly found in commercial properties, including EPDM, TPO, and PVC membranes. These materials are specifically designed to withstand the unique challenges of flat roofs and offer excellent waterproofing and UV resistance.
No matter the type of roofing you have or prefer, Capital Pro Roofing has the expertise to provide top-notch installation and replacement services. We take pride in our ability to work with diverse roofing materials and deliver exceptional results that meet the highest standards of quality and customer satisfaction.
Request Services
Check Out Our Latest Roofing Projects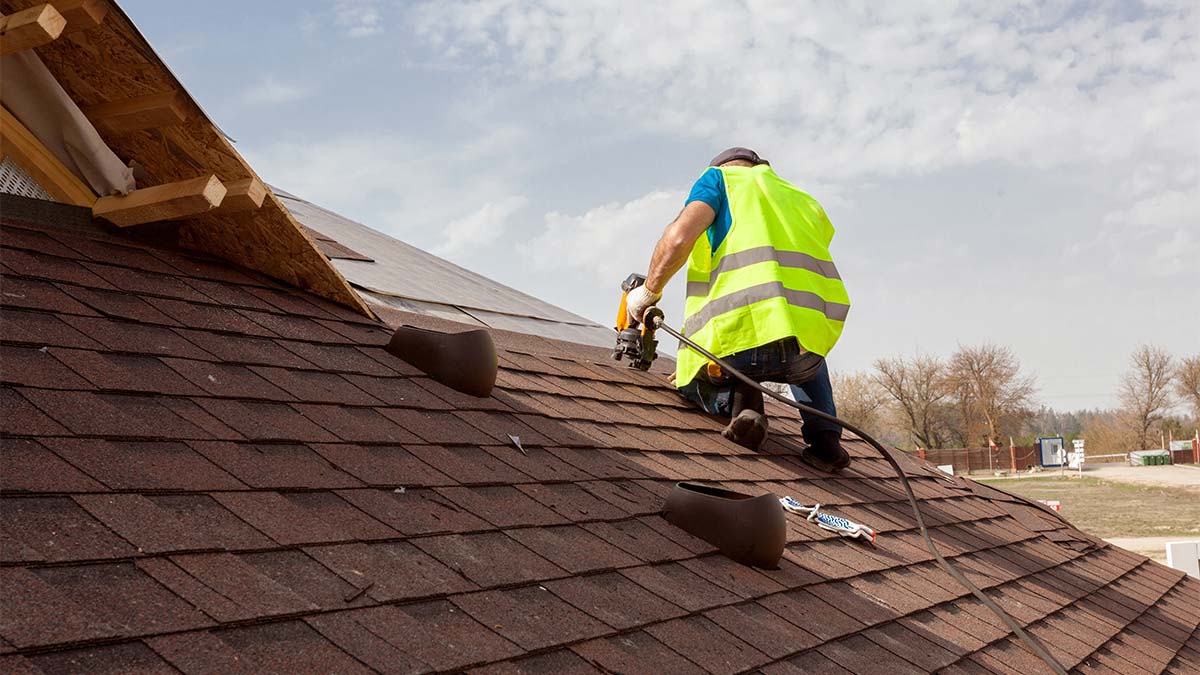 Roofing Articles & Tips
What You Need to Know About Roof Replacements

A roof replacement is a significant undertaking that can greatly impact the functionality, appearance, and value of your property. Whether you're dealing with an aging roof, extensive damage, or simply seeking an upgrade, understanding the ins and outs of the roof replacement process is crucial. In […]

Roof Replacement vs. Roof Repairs: When Should You Choose Replacement?

Maintaining a structurally sound and watertight roof is vital for the long-term health and protection of your home. However, when faced with roofing issues, it can be challenging to determine whether a simple repair will suffice or if a full roof replacement is the better option. […]

How To Choose The Right Roofing Company For Your Roof Replacement

When it comes to a roof replacement, selecting the right roofing company is crucial to ensure a successful and stress-free experience. With so many options available, it's important to do your research and choose a reputable and experienced roofing company that will deliver exceptional results. Let […]
FAQ
Absolutely! At Capital Pro Roofing, we specialize in commercial roof replacement services. Our team of experienced professionals is well-equipped to handle commercial roof replacements of all sizes and complexities. We understand the unique challenges and requirements of commercial properties and are committed to delivering superior results. Whether your business property has a flat roof, low-slope roof, or any other type of commercial roofing, we have the expertise and resources to provide reliable and efficient roof replacements. Trust us to protect your business investment and ensure the longevity and functionality of your commercial roof.
Determining whether you need a roof repair or replacement depends on various factors, including the extent of the damage, the age of the roof, and its overall condition. At Capital Pro Roofing, we offer professional roof inspections to assess your roof's health and provide expert recommendations. If the damage is isolated and your roof is relatively young, a repair may be sufficient. However, if there are widespread issues, significant leaks, or an aging roof, a replacement may be the more cost-effective and long-term solution. Our team will provide honest assessments and guide you toward the best course of action.
There are several warning signs that indicate your business may need a new roof. These include frequent leaks, extensive damage, sagging areas, cracked or missing shingles, visible signs of wear and tear, or an aging roof beyond its expected lifespan. If you notice any of these signs, it is crucial to have a professional inspection from Capital Pro Roofing. Our experts will assess the condition of your roof and provide a comprehensive evaluation, helping you make an informed decision about whether a roof replacement is necessary.
The lifespan of a roof depends on various factors, including the type of roofing material used and the quality of installation. Generally, asphalt shingle roofs can last around 20 to 25 years, while metal roofs can last 40 to 70 years or more. However, these are just general guidelines, and the actual lifespan of a roof can be influenced by factors such as weather conditions, maintenance, and proper ventilation. At Capital Pro Roofing, we prioritize using high-quality materials and ensuring proper installation techniques to maximize the lifespan of your roof. During our inspection, we can provide you with a more accurate assessment of your roof's condition and its expected remaining lifespan.
Schedule a Consultation With Your

Fishers Roofing Repair Company

Today!